Advent of Bloggers: Day 14
Day 14 of Advent of Bloggers is for the designers.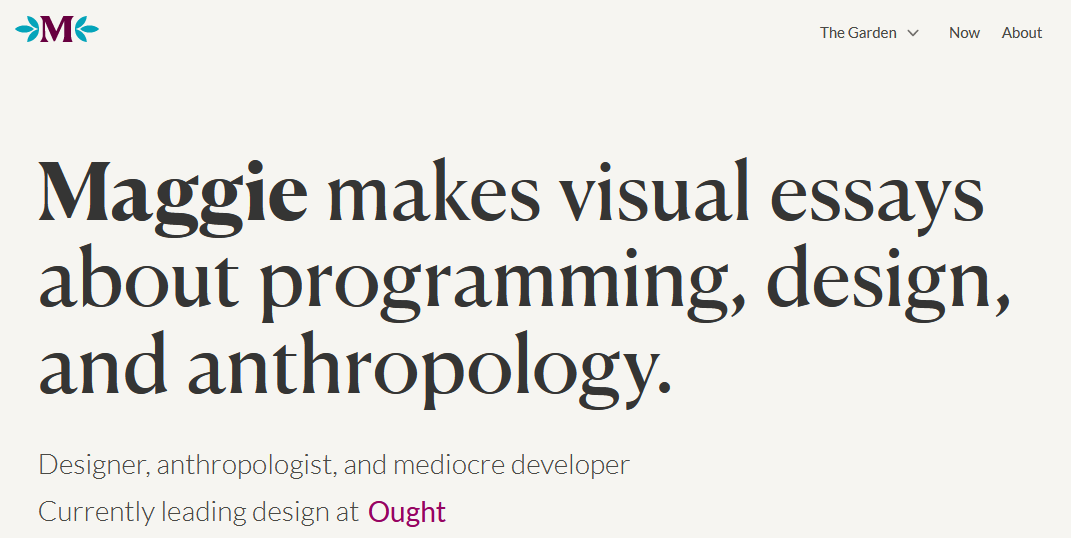 Maggie Appleton's blog is brimming with lovely stuff. From the curation and organisation ethos, which is less focused on reverse chronological river and more on maturity of thought, to the delightful illustrations, it's just a nice space online to spend time. Start with her essay on folk interfaces to get the vibe.
If you liked this, you'll like this
Adam Silver thinks a lot about form design. I've stolen liberally from his ideas in the limited interface design I've done.
Given enough time, Trys Mudford is going to redesign

CSS

(with the help of the rest of Clearleft).
Justin O'Beirne doesn't post often, but when he does I make a coffee and some time.
14 December 2022
---
Previous post
Advent of Bloggers: Day 13
Hopping over the pond for urbanism in the US of A for the thirteenth day of Advent of Bloggers What I know about Black American, Queer urbanism
Next post
Advent of Bloggers: Day 15
Yesterday was the front end designy team so it's only fair that for the fifteenth day of Advent of Bloggers is for the programmers. Julia Evans is