Advent of Bloggers: Day 15
Yesterday was the front end designy team so it's only fair that for the fifteenth day of Advent of Bloggers is for the programmers.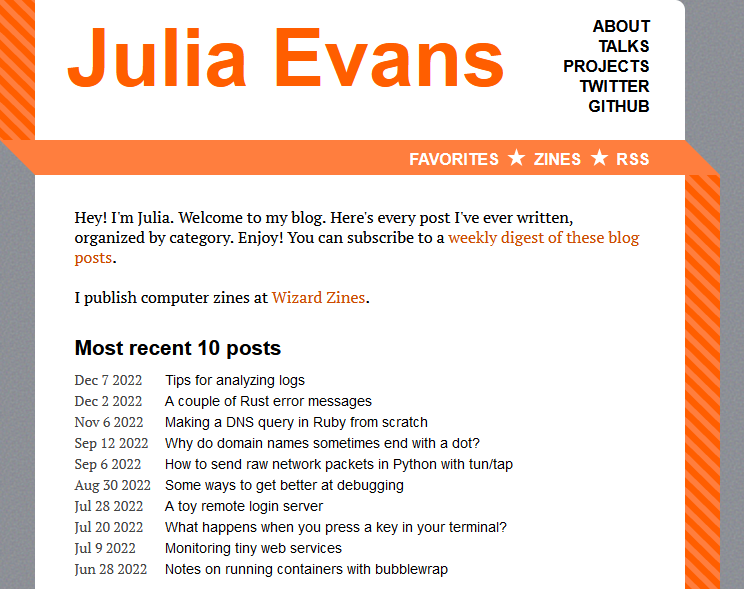 Julia Evans is delighted by programming. Passion that jumps of the screen. Her zines are excellent and I've got a few at home to help me learn how these expensive typewriters work.
If you liked this, you'll like this
15 December 2022
---
Previous post
Advent of Bloggers: Day 14
Day 14 of Advent of Bloggers is for the designers. Maggie Appleton's blog is brimming with lovely stuff. From the curation and organisation ethos,
Next post
Advent of Bloggers: Day 16
Sing it loud for the sixteenth day of Advent of Bloggers 🎵 Neil Kulkani likes Nick Drake and hates Britpop. Make of that what you will. His