Weeknotes 145: I'm going on the loggy thing
Northumberland in the summer tests the adage, "at least your skin's waterproof."
Monday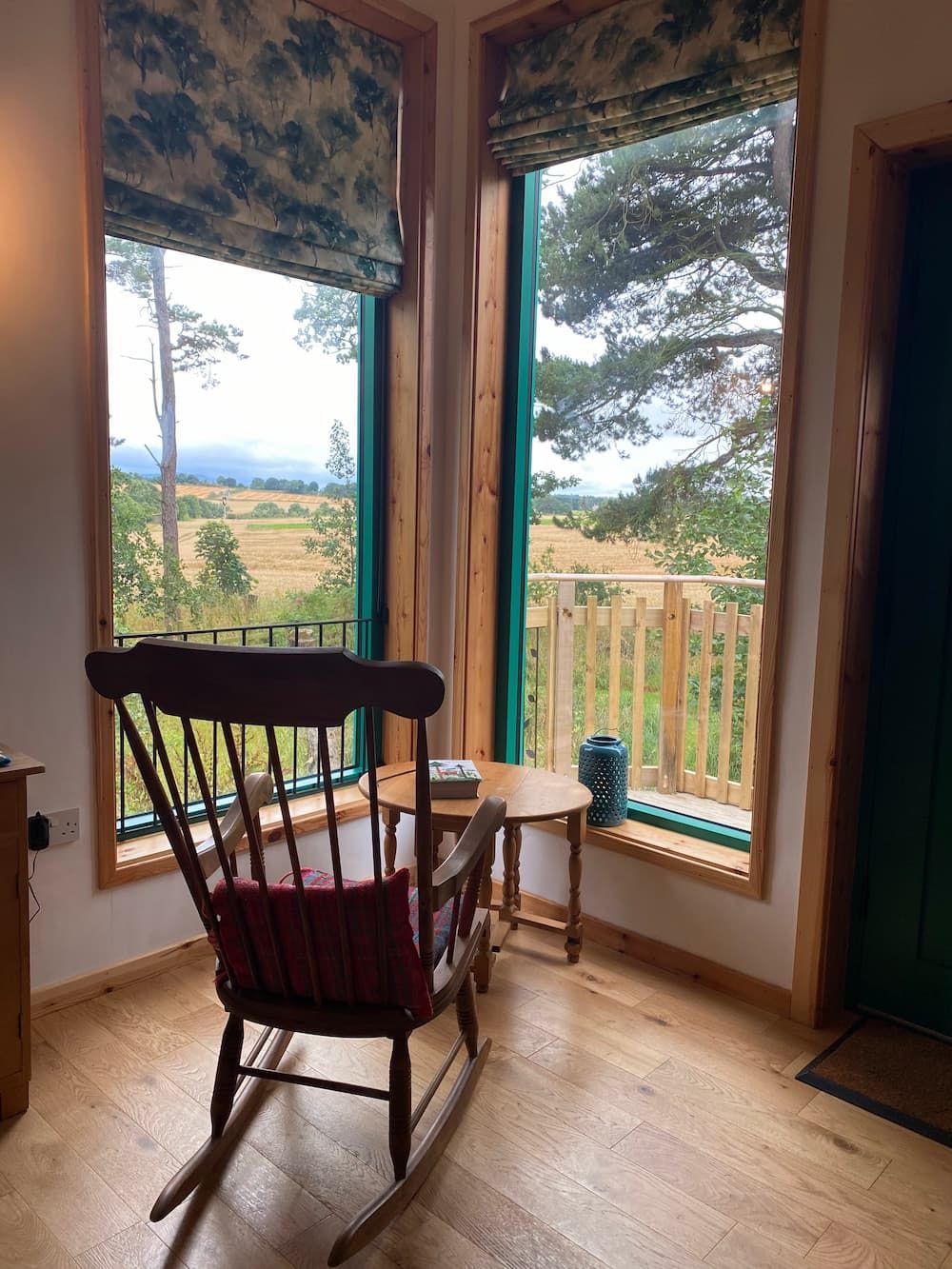 The place was superb; fields forever, stargazing balcony, bedroom skylight1 and fresh bread made by the lovely owners. And a hedge full of free range chickens.
On the drive over Piglet woke as we crested a hill and announced "we're so high! We're on top of the world!" By the time we went past the thousandth pheasant she was in small child heaven.
We hung around the site and chilled to start the holiday at a suitable pace. An evening drinking wine on the balcony after Piglet complained that our talking was keeping her awake.
Tuesday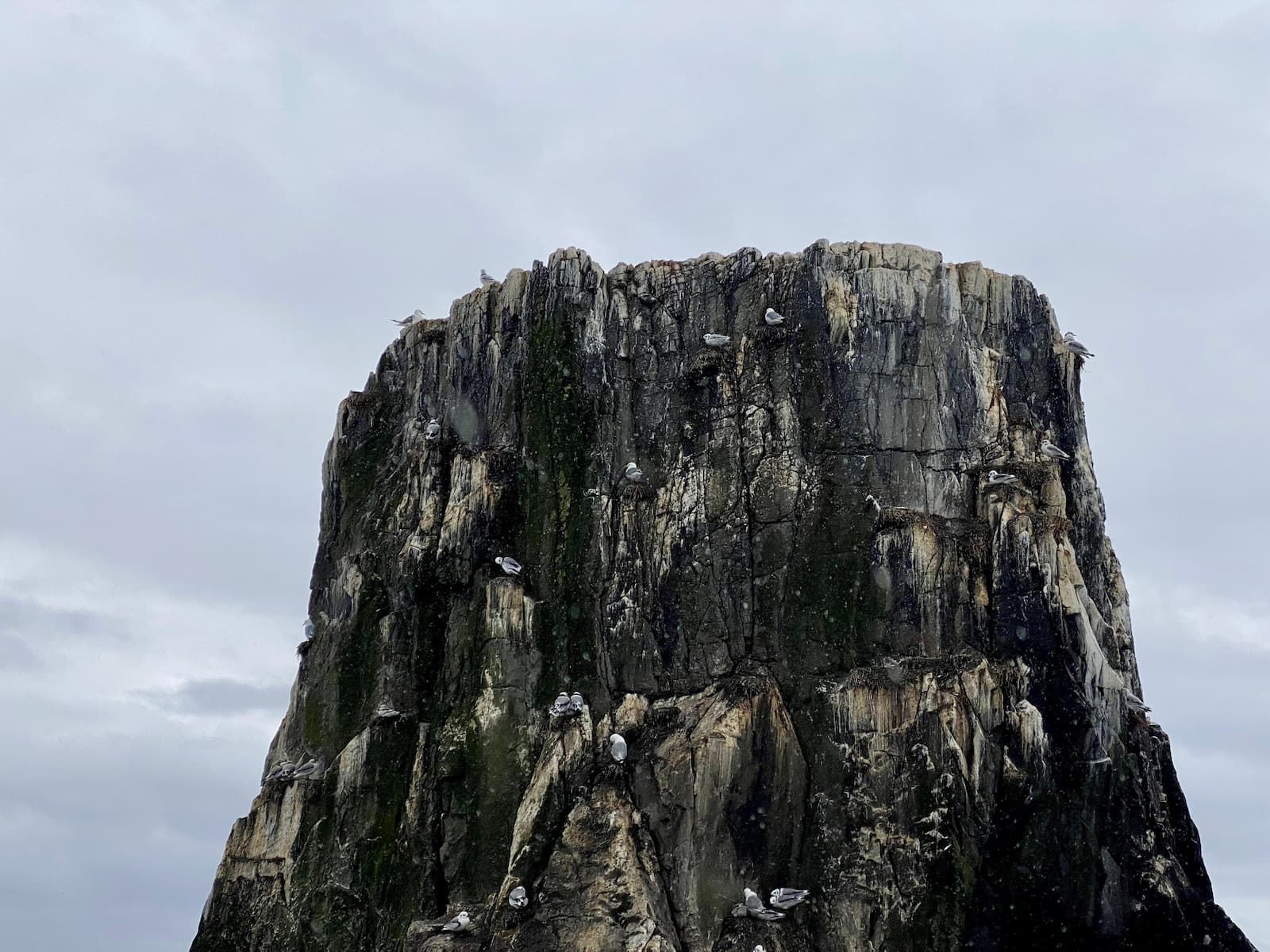 Yesterday was too late a night and the Wee Free Man didn't enjoy his first night away from home and we had the commensurate late morning. Piglet settled in with a combination of her colouring book and "watching TV" on the log burner. We're undecided about being pleased at her imagination and lack of tantrums or being distressed by her imaginative play being "watching TV".
We had a Farne Islands puffin cruise booked where Piglet learned the phrase, "A shag on a rock", threatened a seagull eyeing up her sausage roll and radiated delight when she saw puffins and jellyfish.
Charging the car while out and about is still too aggravating an experience in this, the year of Our Lord Twenty Twenty-Three. Every county has it's own supplier and app, which reliably fails the first time.
Is there a more on-a-beach-with-a-small-child experience than unexpectedly feeling wet seaweed dragged across your ribs while dozing on the sand?
Back at our place we had an excellent Co-op pizza and the Wee Free Man got to have his first bath in a sink. Contra Piglet's last experience, showers are a hit now? So enamoured that I had to promise she'd be allowed another tomorrow to get her to leave. She turned on the charm to convince us she was old enough to sleep in the top bunk.
Wednesday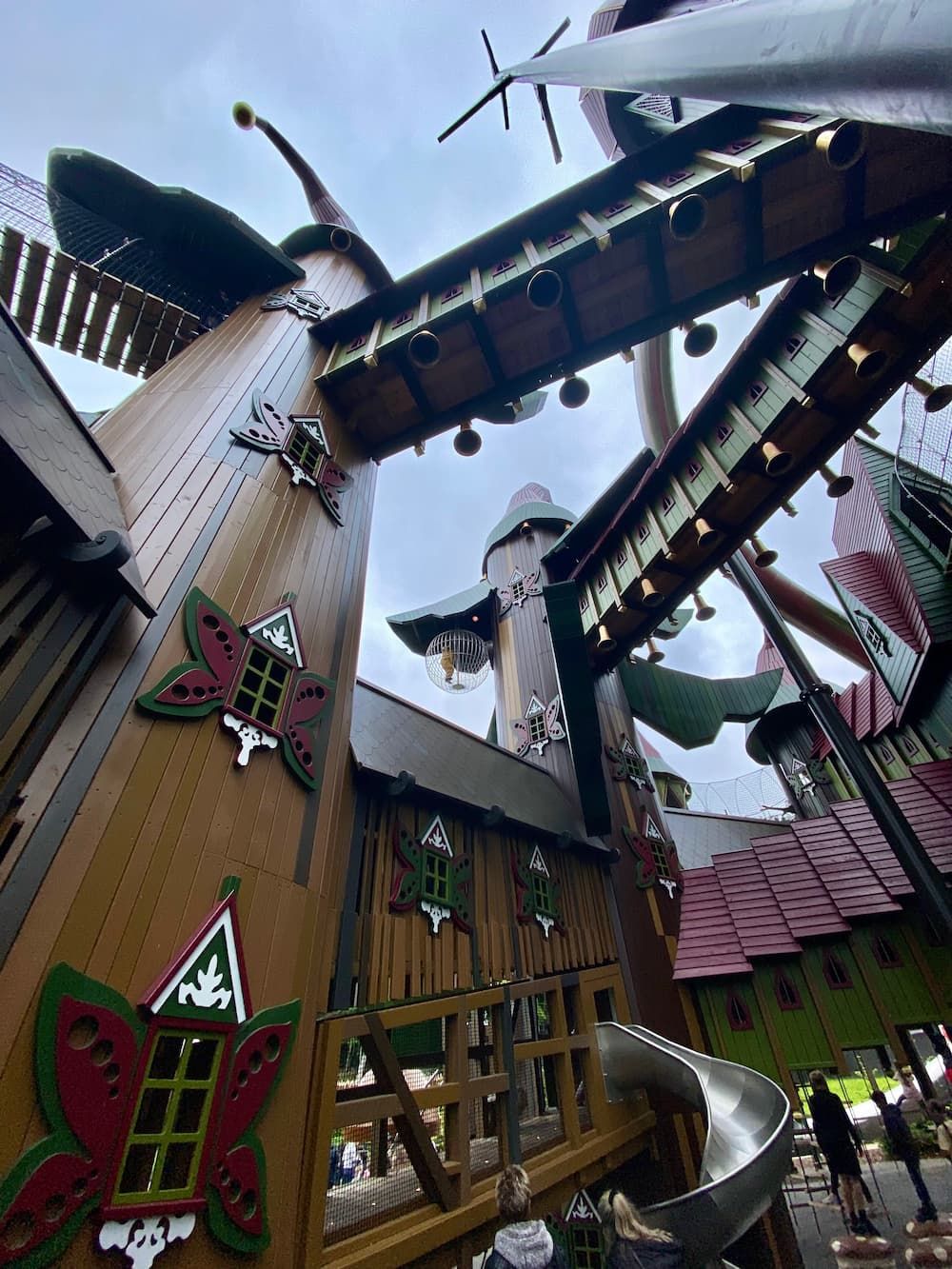 The Wee Free Man lives for trees. We were the first two up and just chilled looking out of the window and drinking coffee together for a while. Any time he goes suddenly quiet and wistful, we know he's spotted a tree.
We visited Lilidorei and Piglet has lost The Fear. That's her in the cage above. It's suitable for adults to help, provided they're nimble and not too overweight. Got the helpful advice from an elf before going down the big slide to, "Tuck your elbows in. Too many don't."
The weather nixed outdoor Wind in the Willows and we were moved to the theatre round the corner. It meant we got to do the best holiday activity: Car Park Picnic. The show baffled Piglet, but enough scenery was chewed for her to enjoy it regardless.
When asked about the best part of the day, Piglet chose the elves' fascinators.
Thursday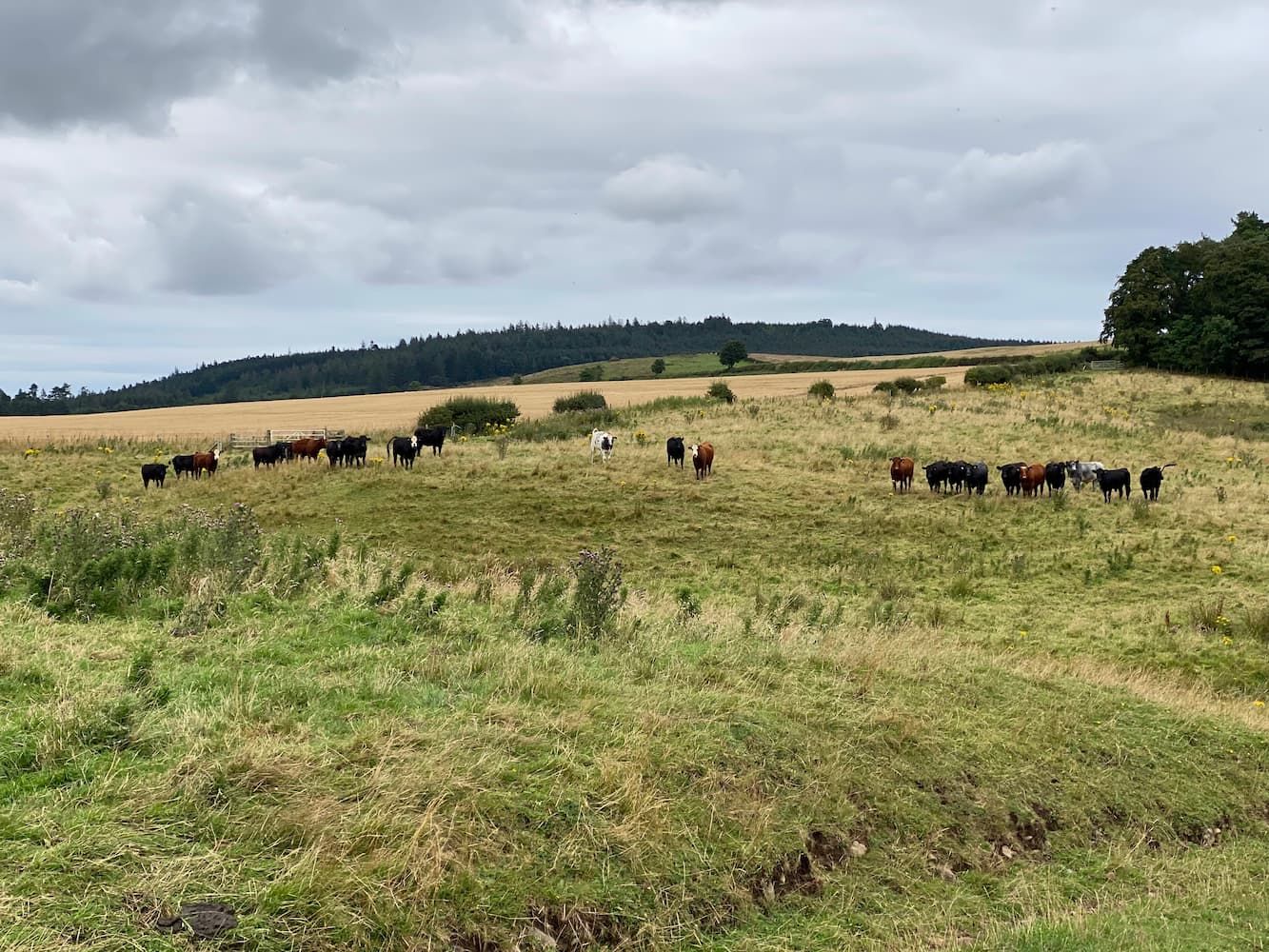 At this point, we've so many disgustingly cute photos of them together, that I'm tempted to break my own "no photos of the kids rule" and make this weeknotes pictures of them being adorable.
The plan today was to find a local river to splash about in. After a short hike we found 5 inches of flow which the GPS swore was a river. The mighty tributary could be straddled by 4-year-old legs. And the whole time a herd of cows stood staring at us until we got uncomfortable and left. We did get a wave off a farmer in his tractor, which will brighten any small child's day2, so not a total bust.
We had a play in a family-sized pedal go kart and headed to the beach in hope of decent weather. It rained. Hard to tell through the freezing gale. While avoiding all the dead jellyfish washed ashore. We cut our losses and tried for food. The snootier restaurants were "booked out" so we ended up in the pub. Not our best afternoon.
Once we'd cleared the pheasant traffic jam on the way home, the Wee Free Man started doling out proper belly laughs for his sister's antics. We still have to tickle him to get that effect. She's easily his favourite.
Kids in bed, we took wine out to watch the sunset. "What direction is that?" asked The Chef. Bed-time.
Friday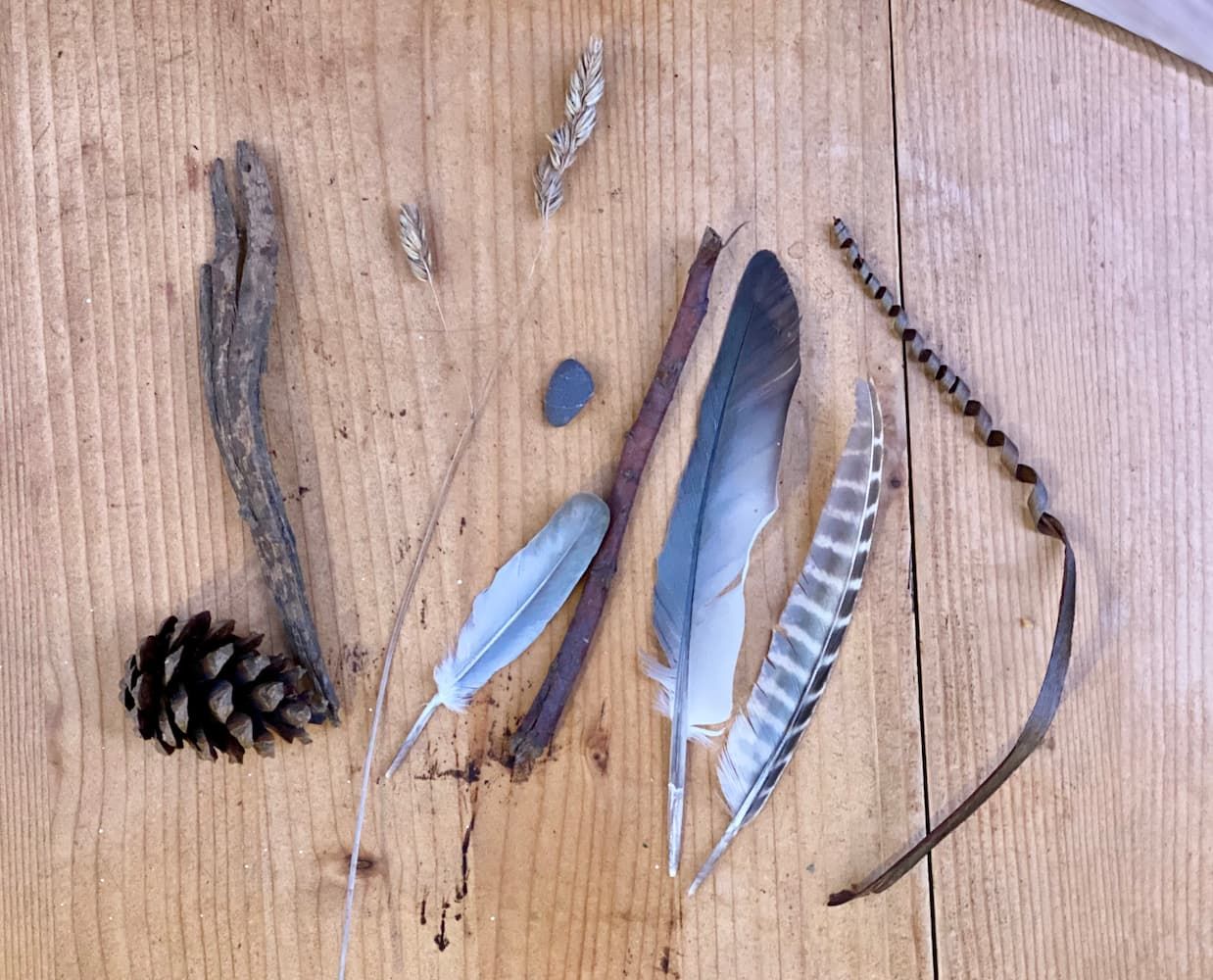 Another quiet father-son morning. Compared to his sister these are rare and as magical as they were the first time round.
With everyone packed up we swung via Guru cafe for lunch and another round of, "What are you feeding him?" and on to the unreasonable excellence of Berwick Leisure Centre for his first swim. It's much easier the second time round. Especially with a floaty ring.
As a note to my future self, next time we do this type of holiday we should continue to get up and out early, but plan on being back early too and spending the evening hours playing games, exploring and winding down, rather than sprinting back late and frazzled.
Saturday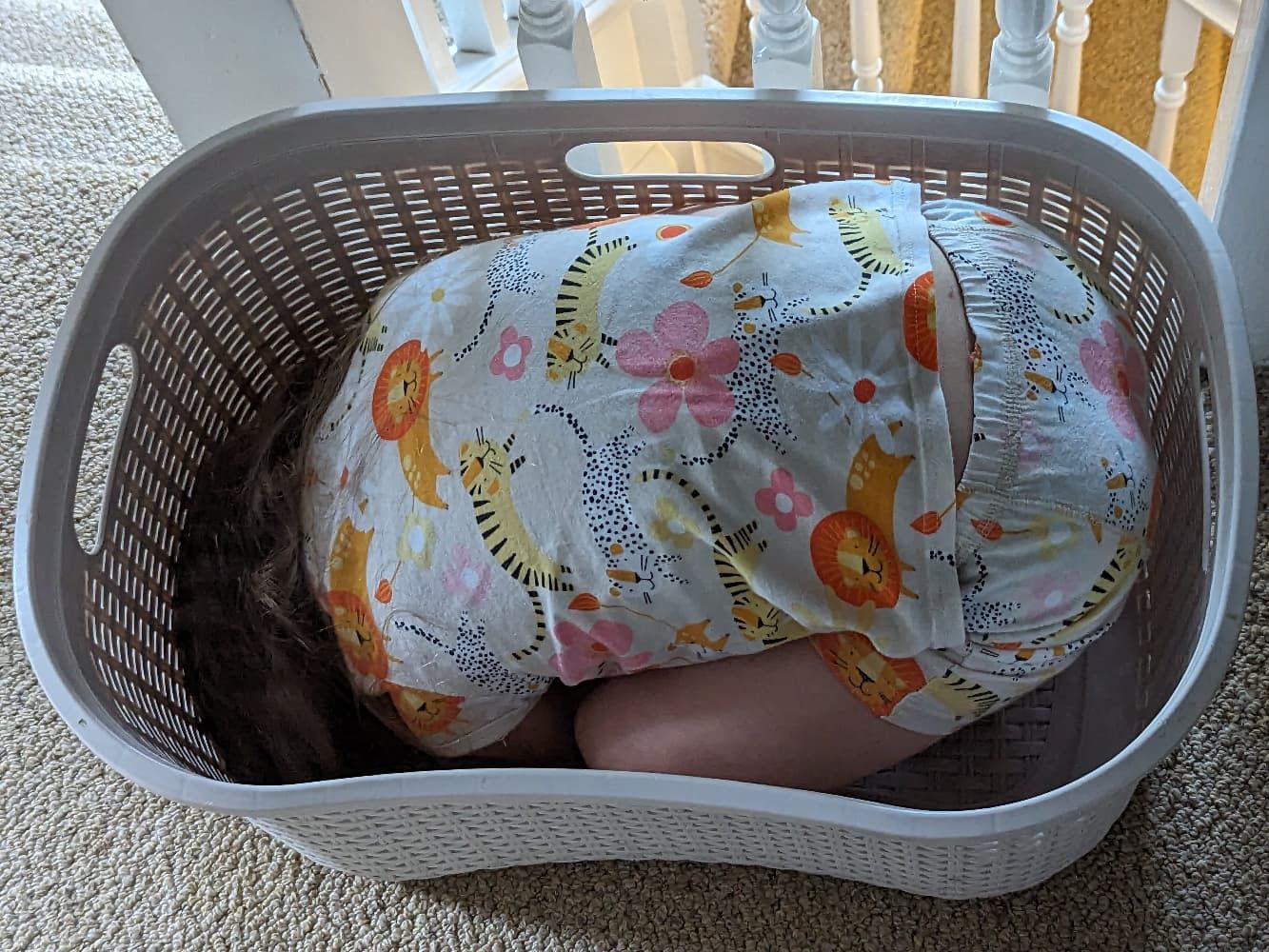 The non-stop rain means the funfair was cancelled. Not going to pretend to be too sad. We left The Chef napping and I took the two of them to the library. Came home via the bakery and some puddles. We even watched some TV on the TV. Early nights all round.
Sunday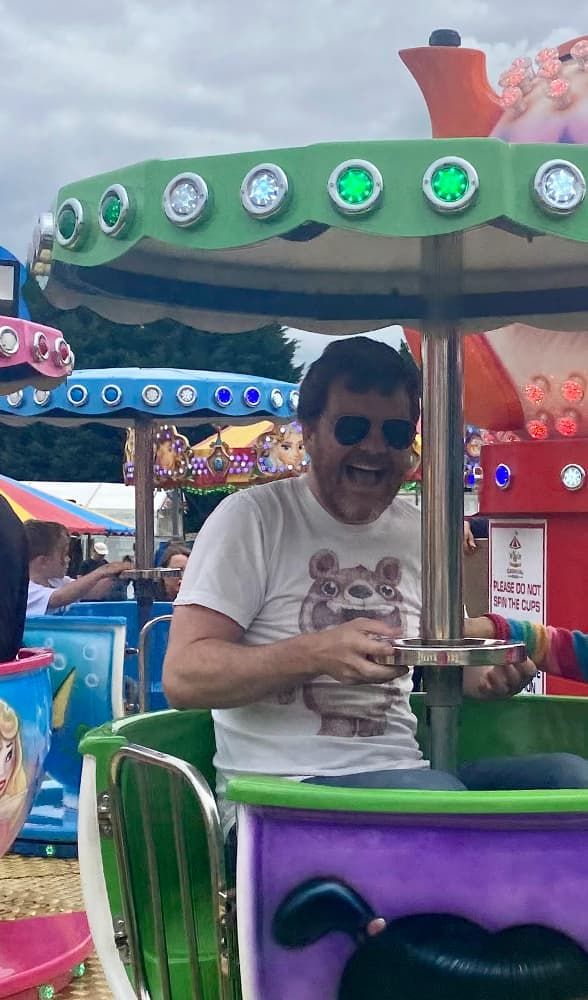 We'd re-booked the funfair for today's sunshine. Piglet's favourite ride was out of commission, but some Grade A Iron Man face paint and too many goes on the teacups allayed any disappointment. I mean, look at how much fun I'm having there.
She went for a pedal with her buddy when we got home. Within 3 minutes he was heading home. They're too similar to each other and when they don't vibe, they don't vibe.
Happily holiday-knackered and ready for the next week.
6 August 2023
---
Previous post
Weeknotes 144: It smells like meatballs in here
"You never close your eyes anymore when I kiss your lips" is a banger of a lyric to start a song, but is dated as a go to reference for fading love.
Next post
Weeknotes 146: I absolutely love it
By this point of the holiday, I no longer know what day it is. We started the week with discounted tickets for Gibside and a sunny picnic,