Advent of Bloggers: Day 12
Back to work/school—for the next two weeks at least—so it's time for statistics on the twelfth day of Advent of Bloggers.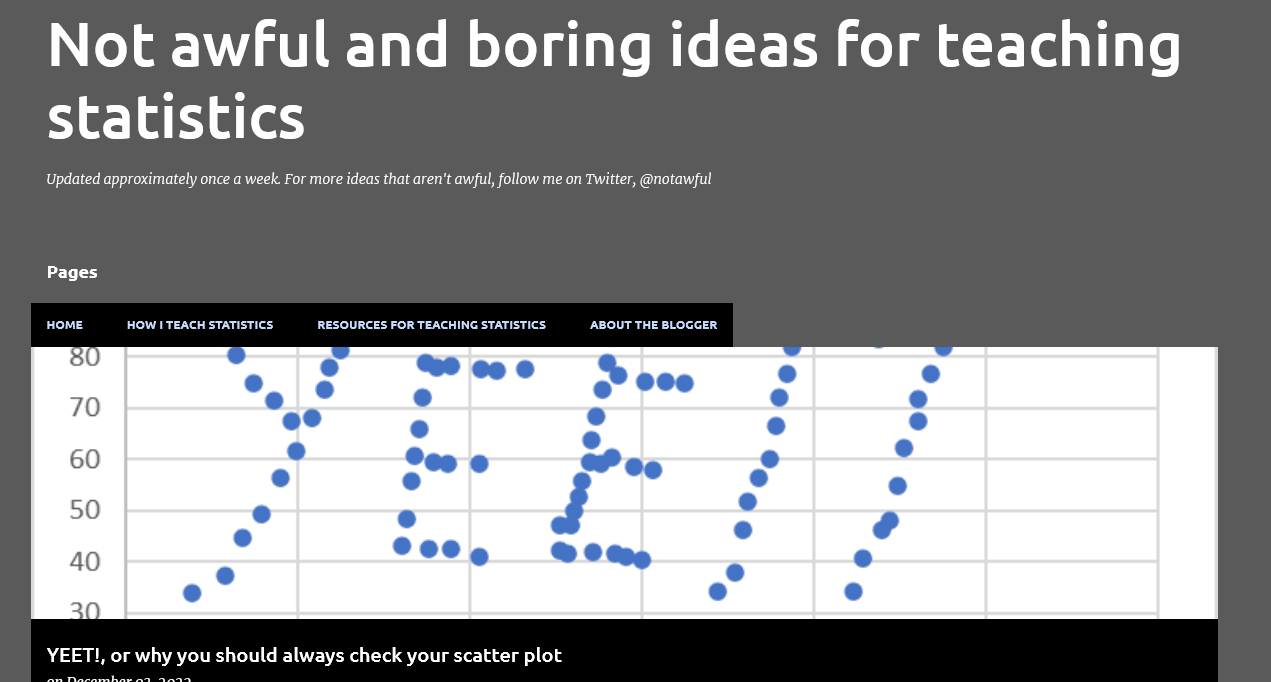 Jessica Hartnett writes a mix of pedadgogy and stats and, as someone who has to teach this stuff from time to time, her examples are universally brilliant. The time she turned a Leo Dicaprio Reddit thread into a usable regression dataset was just 😙👌
If you liked this, you'll like this
12 December 2022
---
Previous post
Weeknotes 112: I'm not a dream. I'm a frog.
#Backlog
Next post
Advent of Bloggers: Day 13
Hopping over the pond for urbanism in the US of A for the thirteenth day of Advent of Bloggers What I know about Black American, Queer urbanism