Advent of Bloggers: Day 1
For the first day of Advent of Bloggers, it has to be weeknotes related, doesn't it?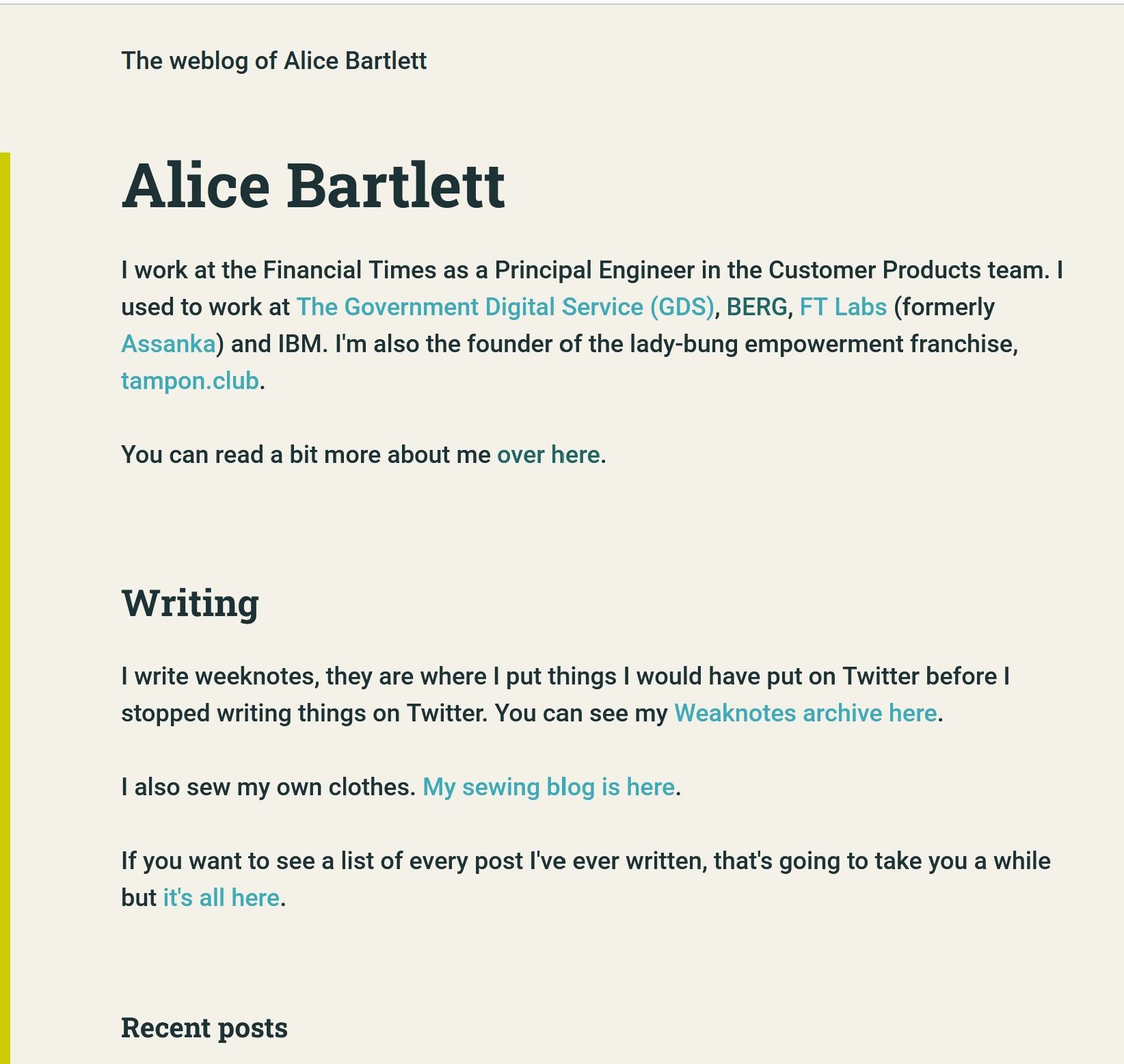 There was a spike in weeknoting in 2019 which I attribute almost entirely down to Alice Bartlett's inspiration. They're what got me in to them too. She's well into the 200s now and I wouldn't recommend starting at the beginning. Drop yourself in media res and enjoy what Twitter used to be like. Punchy, funny and friendly.
If you liked this, you'll like this
Denise Wilton uses words deliberately and musically. Her poetry is about not choosing words as much as it is about choosing them. I wish I could write like her.
Tom Stuart for low key baking, being annoyed at peripherals and reminders to live by.
Not just for his weeknotes, but Phil Gyfford might be the best link sharer I follow.
1 December 2022
---
Previous post
Advent of Bloggers
Last year, James G ran an Advent of Bloggers series, which was the right combination of kind and illuminating. I added at least five new blogs to my
Next post
Advent of Bloggers: Day 2
For the second day of Advent of Bloggers, the other main theme here is it's "dad blog"ishness. I hope he won't be upset to be referred to in such a