100 words 004
Eating every meal at home, we've had to adapt our meal planning. In an attack of geekery, I decided we needed principles:
One new recipe every week.
Minimum one third veggie.
Vaguely healthy.
Lunches are hard, so have leftovers.
Delight. Without this we just cheat on the board.
Shopping once a week, we can't supplement with unplanned ingredients. On a Thursday night, we sit with a drink and sketch meal options and whittle down to the week's menu. To keep flow when outside, the grocery list gets ordered by shop and aisle.
Once we're happy, it goes on the chicken: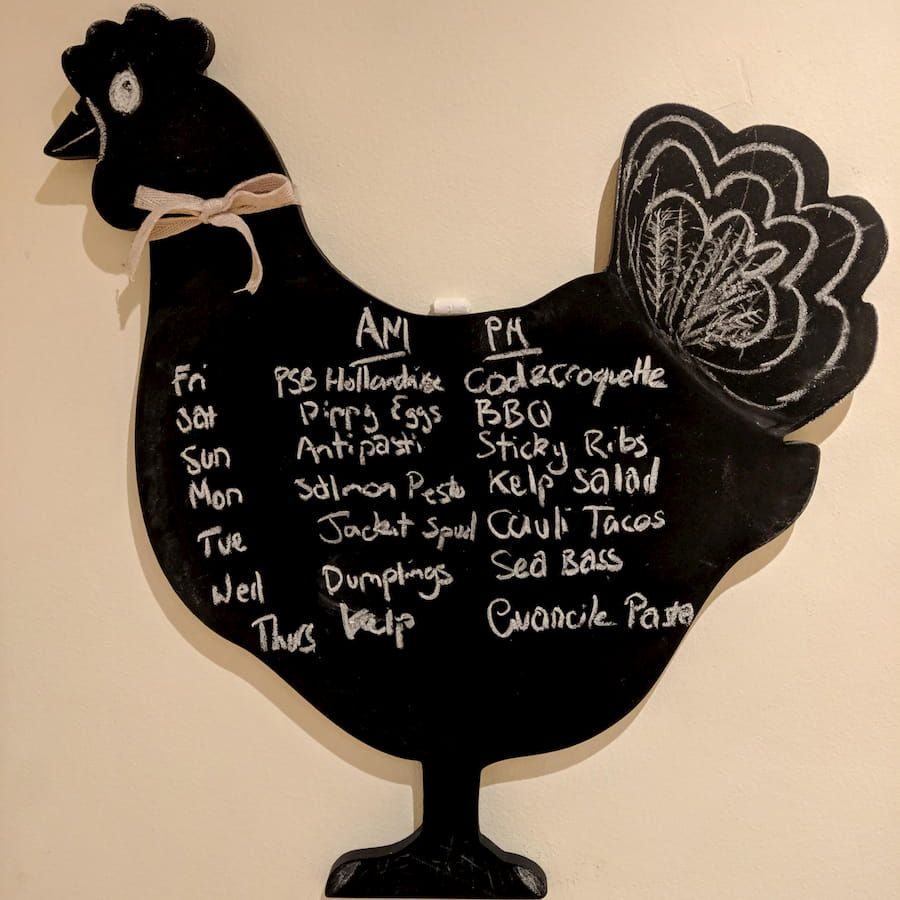 1 May 2020
---
Previous post
100 words 003
Piglet's reaction to lockdown has been to grow all her teeth in a single sitting and, consequently, give up on sleep. The obvious effect is that me
Next post
100 words 005
While queueing for the supermarket, I mulled over previous failed attempts at 100 words in 100 days. Namely, lack of accountibility and poor