Weeknotes 095: Boobies have little balls
A week bookended by celebrations.
We took Monday off to head to Bamburgh. After a leisurely benedict with the duck eggs from our neighbour, we got the customary glorious anniversary weather and spent the rest of the morning and early afternoon digging holes on the beach. Only the promise of food and sitting on cannons could tear Piglet away. A stop off in Seashouses for fish and chips by the quay wrapped up a truly excellent long weekend. And as we were close enough to Scotland to justify it, we all got Irn Bru.
On hearing about our successful trip to the theatre, Lǎolao booked two tickets for Peppa Pig. In our eyes, taking one for the team—our TV doesn't have the channel with Peppa on—and in her eyes, a cherished memory with her granddaughter. Everyone's a winner.
The Chef has had a week obsessed with two things: this album by Heal & Harrow and noodles. Fortunately she has a superb cold noodle recipe1 that is perfect in this weather.
The emotional trampolining footnote has been elucidated by The Chef. Piglet returned home in midweek floods of tears at a world-ending injustice, but couldn't resist a little jump. She kept crying throughout. When I'm sad I mope quietly. I'm sort of jealous of a bawling bounce.
We nearly had a repeat when she overbalanced on the swing. But she might have the strongest grip and stomach curls of any of us.
This sponsorship deal is late-stage capitalism in excelisis.
For the second time this month, iA Writer and Dropbox have had a falling out when syncing and RSS followers got treated to three lines of gibberish. Some would say this is an improvement on ten paragraphs of the same.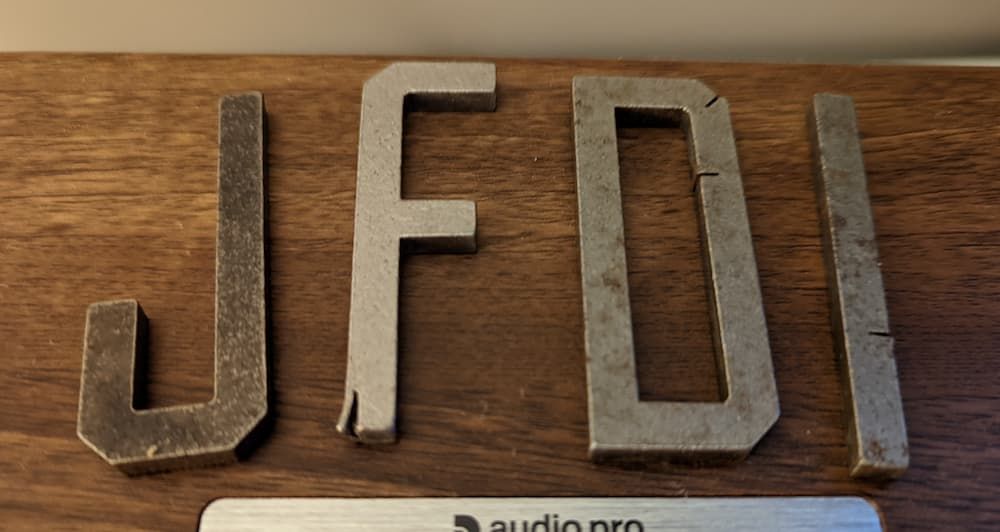 Inspired by Anna Shipman's blog, I picked up some punch letter negatives from the Flea Circus. They rest on the office speaker as a daily reminder while procrastinating from home.
We gambled on the sea fret for a second trip to the beach and found a lucky two mile gap in the fog. It was surreal to be building sandcastles, tutting at untrained dogs2 and swimming in the sea whilst being unable to see the north or south ends of the beach. As high tide returned it pulled the fret our way, but it was weirdly warm, so we carried on regardless.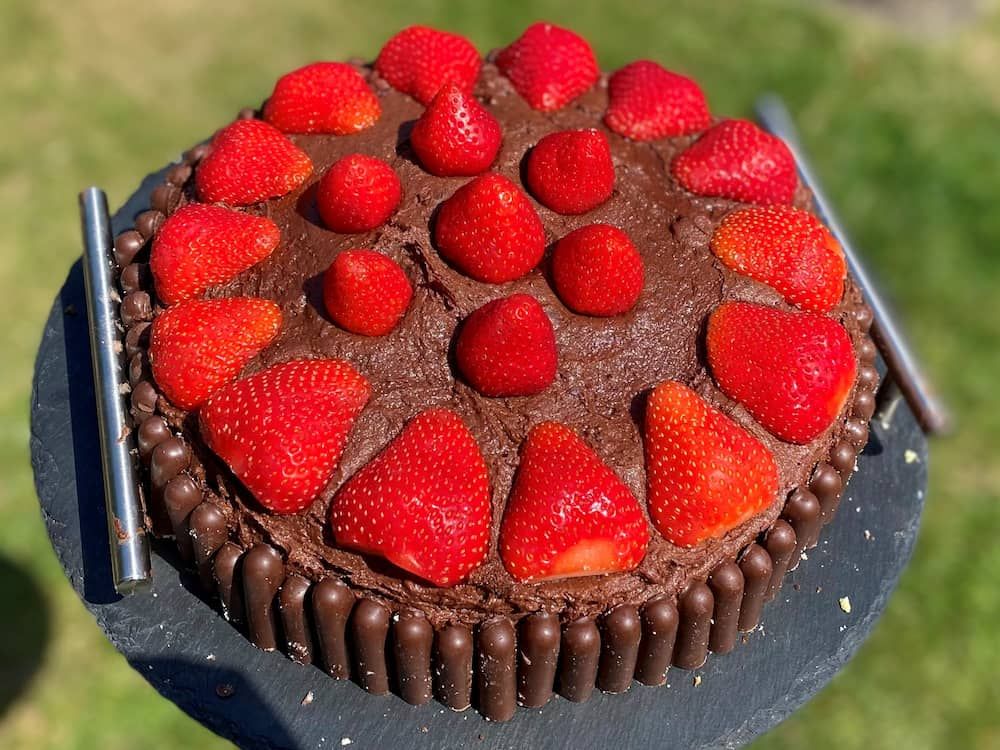 Sunday was spent celebrating Lǎoyé's birthday. The full checklist: barbecue; bubbles; sunshine; photos; cake; sleeping on the couch by 8 pm. Smashed it.
---
You'll need translate, but do it. It's worth it.↩︎

If there's kids around and it doesn't respond to calls to heel, pop a lead on it.↩︎
14 August 2022
---
Previous post
Weeknotes 094: Promise of Percy Pigs
Is good news that you can't share better than good news you can? I'm not sure. But it's a nice feeling to hold regardless. I'm writing these after a
Next post
Weeknotes 096: Spider-Man is absolutely beautiful
You can tell two things from that picture. One; I'm not as young as I once was. Two; Morrisons has a great selection. As a newly minted wise sage, I