Advent of Bloggers: Day 11
For the second (chocolate makers) / third (Christians) Sunday of Advent of Bloggers a site I thought was definitely going to be new to most people before I clocked they've got thousands of Twitter followers.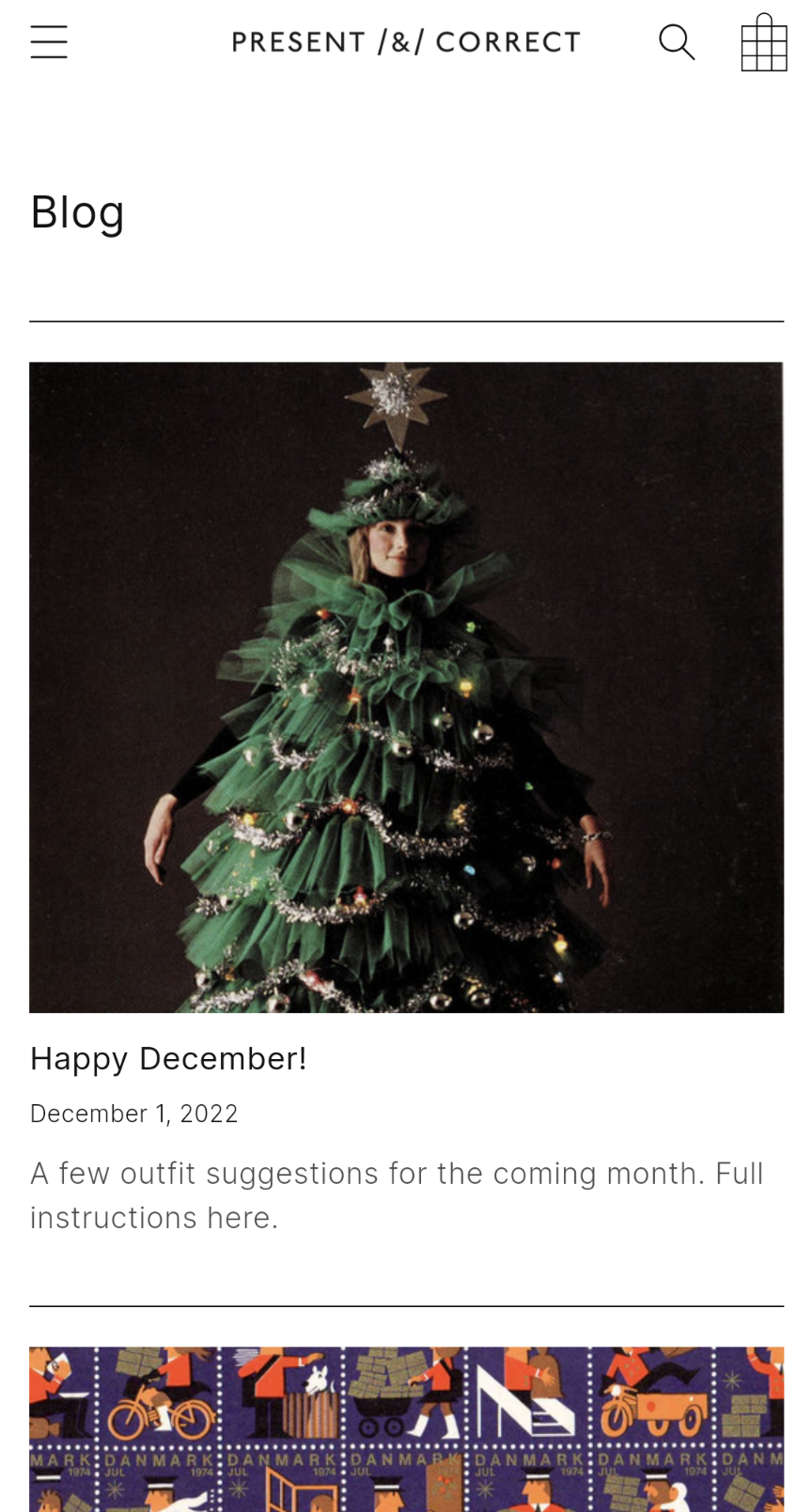 Present & Correct is a stationary shop in London. With a blog. And it's great.
Try Jane Asher's costume book and I'm almost certain you'll immediately fall in love and add it to your RSS.
If you liked this, you'll like this
Use this isn't a shop. It's a series of interviews with people about the stuff they use. So shopping adjacent?
Inside GOV.UK (the keen-eyed amongst you will have spotted) isn't a shop either. But it is a blog that runs against expectations. Who knew I'd get design principles from the government?
Ugmonk very much is a shop. Once a month, it's founder, Jeff Sheldon, shares 5 things he liked on the internet.
11 December 2022
---
Previous post
Advent of Bloggers: Day 10
It's Saturday and I've had a week off. For the tenth day of Advent of Bloggers let's have some fun. Justin Myers specialises in kind snark.
Next post
Weeknotes 112: I'm not a dream. I'm a frog.
#Backlog