Advent of Bloggers: Day 5
For the fifth day of Advent of Bloggers lets do linkblogs.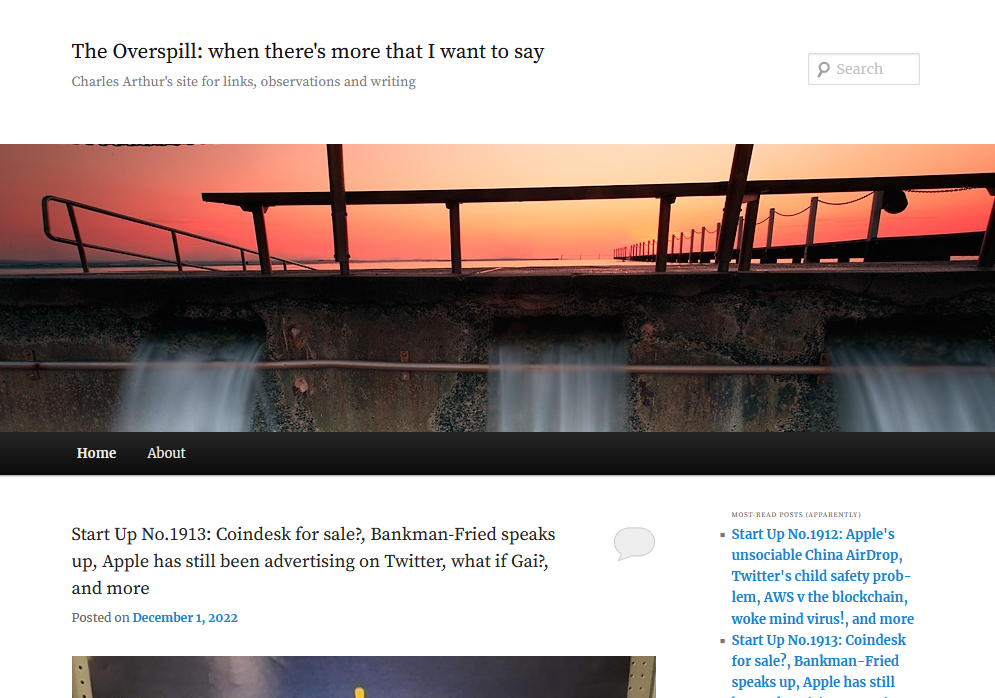 If you couldn't tell from yesterday, I love when someone else distills the internet for me. Once I finish my morning webcomics, the first post I read is the Overspill by Charles Arthur. He's formerly of the Indie and Grauniad and, like Ryan Broderick, has a keen and critical eye for the world of tech. The thing I particularly enjoy about his round-ups is that he includes an extended extract and couples it with elucidatory commentary.
If you liked this, you'll like this
Andrew Curry includes just two links every weekday, along with commentary. And the hit-rate for interesting links is high.
Alexandra Deschamps-Sonsino is less fequent, but her Sunday Scraps are magnificent. More focus on Art and women than Charles or Andrew.
5 December 2022
---
Previous post
Weeknotes 111: She's shaking her head. It's a no.
#Backlog
Next post
Advent of Bloggers: Day 6
For the first Tuesday and sixth day of Advent of Bloggers a less positive but more essential focus. Kate Belgrave talks to people dealing with