100 words 052
Clouds race by, there's a rainbow growing out of the church and I've been sat thinking about my pre-100 words writing.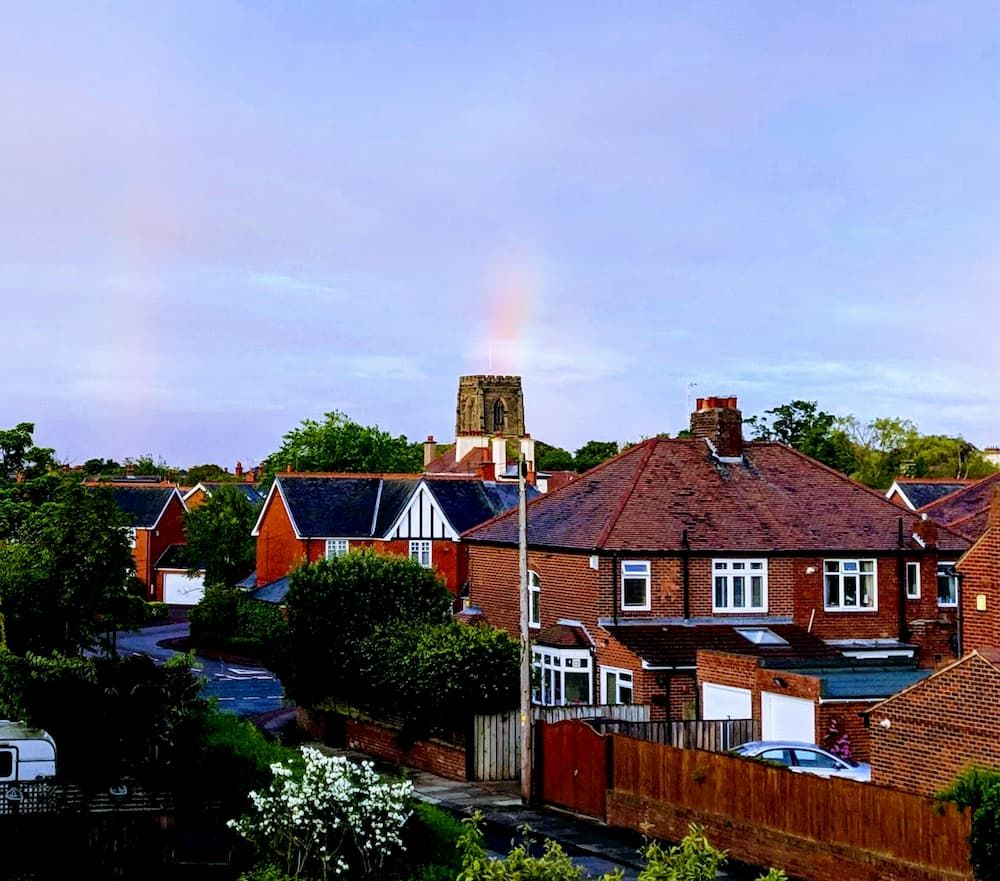 In September 2017, I started a New Year's Resolution1 to read a book a week. Because "pics or it didn't happen", I made a 52 in 52 folder with reviews for each book.
I'd intended them only for myself, so I needn't worry about spoilers or quality. But… I had a LibraryThing account that I wanted to use, so I did a cut-and-paste job. I went past 100 reviews today.
---
Never resolve in January; it's cold and you're skint.↩︎
27 June 2020
---
Previous post
100 words 051
Having been woken up for the whateverth time at small number o'clock, I lowered the monitor volume to avoid waking The Chef. I dozed off watching
Next post
100 words 053
Watched my first Hey Dugge today. Thoroughly excellent kids TV. With this, The Baby Club and The Clangers, Piglet has started grunting in audible